If you enter an incorrect PIN three times when signing in to your computer, RapidIdentity will block your PIN and you won't be able to log in via your Hideez Key any longer.  Follow these steps to unblock your PIN:
Sign in to your computer via another authentication method.

Launch RapidIdentity Client.

Click on the blue Home icon in the top-left corner of RapidIdentity Client to launch the Main Menu.

From the Main Menu, click on Authentication Methods.

Click on Manage Bluetooth.

Click on Unblock PIN.
You should now see the tiled credential screen below.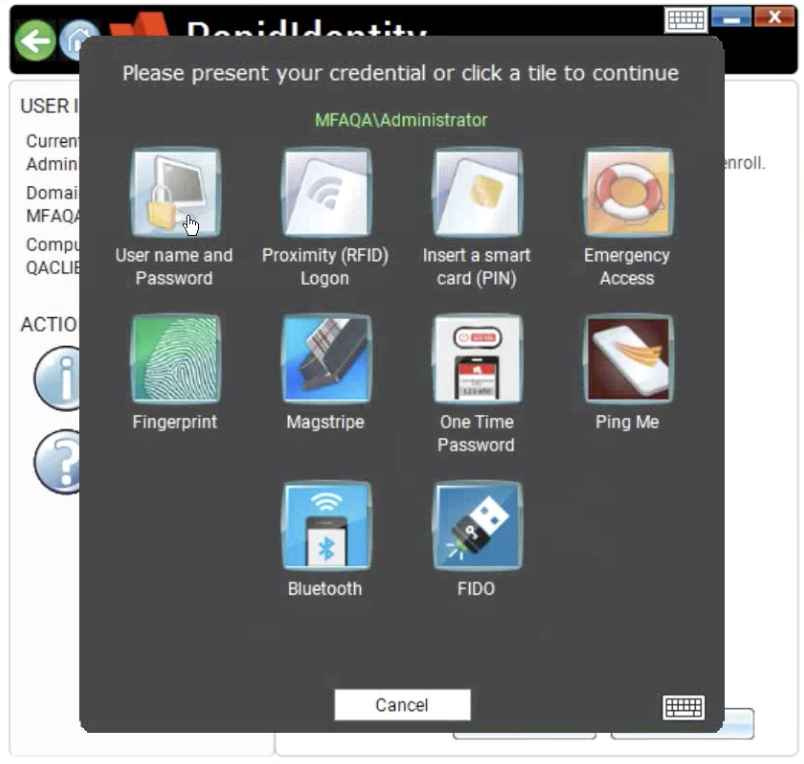 Click on the Username and Password tile.  You should now see the authentication screen.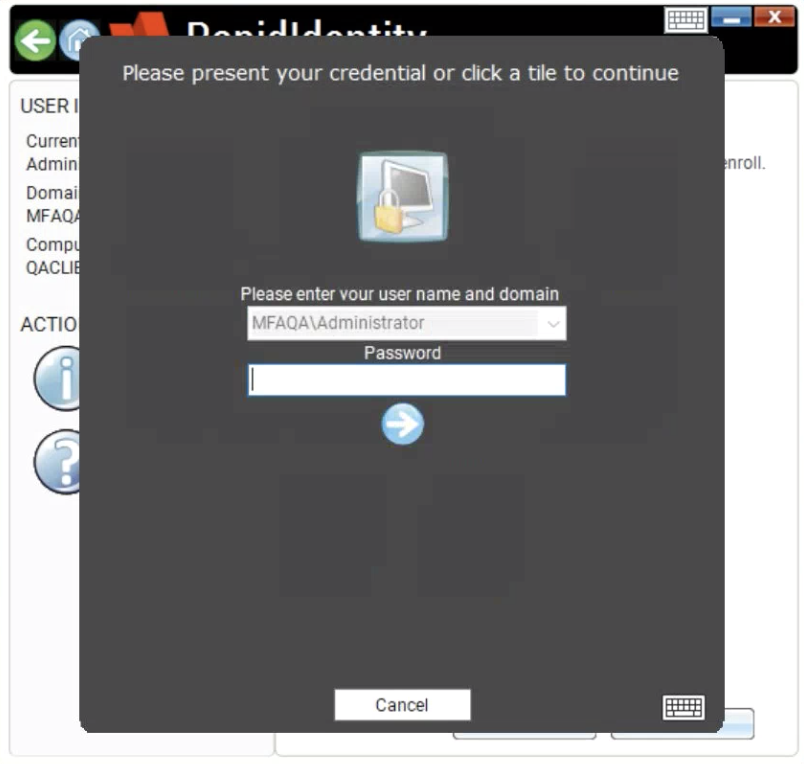 Enter your username and password.  You should now see the Unblock PIN screen.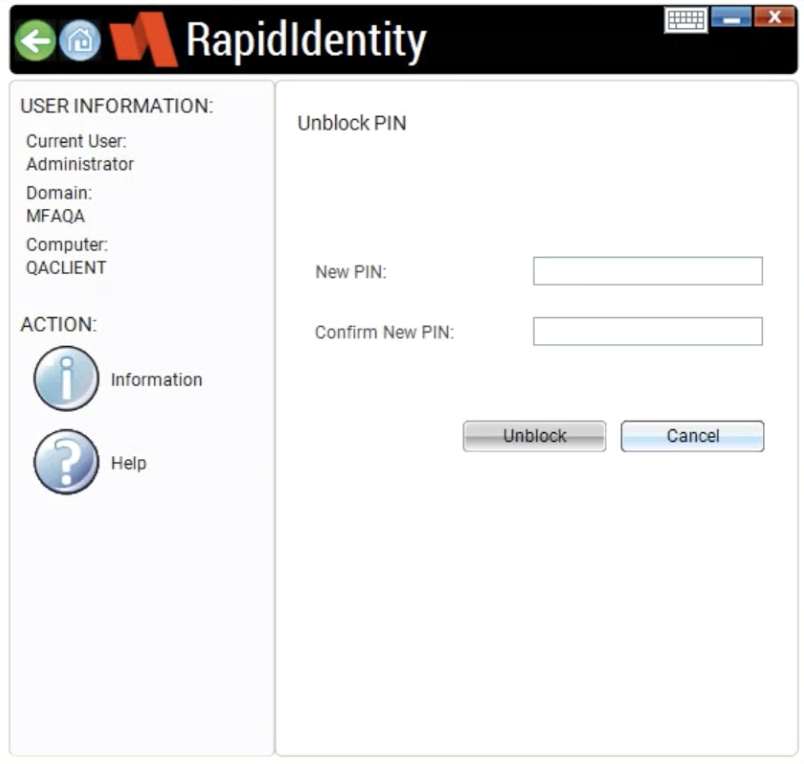 Enter and confirm your new PIN and then click the Unblock button.  You should now be able to sign in to your computer with your new PIN.