Manage My Settings enables users to change some of their local settings.
The default configuration allows users to modify the local language selection only.
To change the local language, click the Language drop-down arrow, select the desired language, and click Save.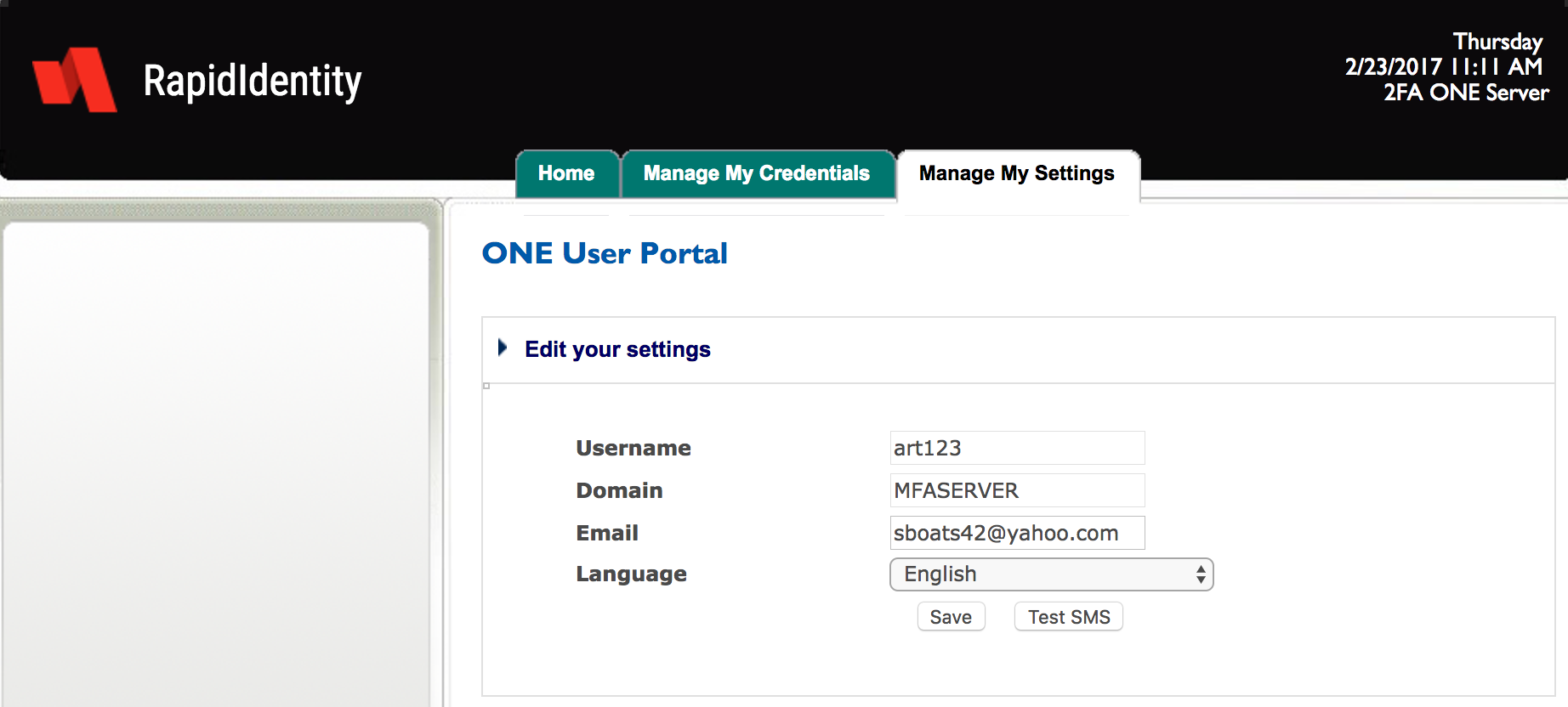 Organizations that have one-time passwords through text messages (i.e. OTP via SMS) can test this functionality by clicking Test SMS.