The Question and Answer option, also called Q&A, serves two purposes.
To validate users to the RapidIdentity Server User Portal and if Emergency Access is required to access the system.

To validate any changes users might have to make in the event that the card is not present.
Users required to setup Q&A can select questions in any combination from the Family and Friends, Personal, or Favorite categories.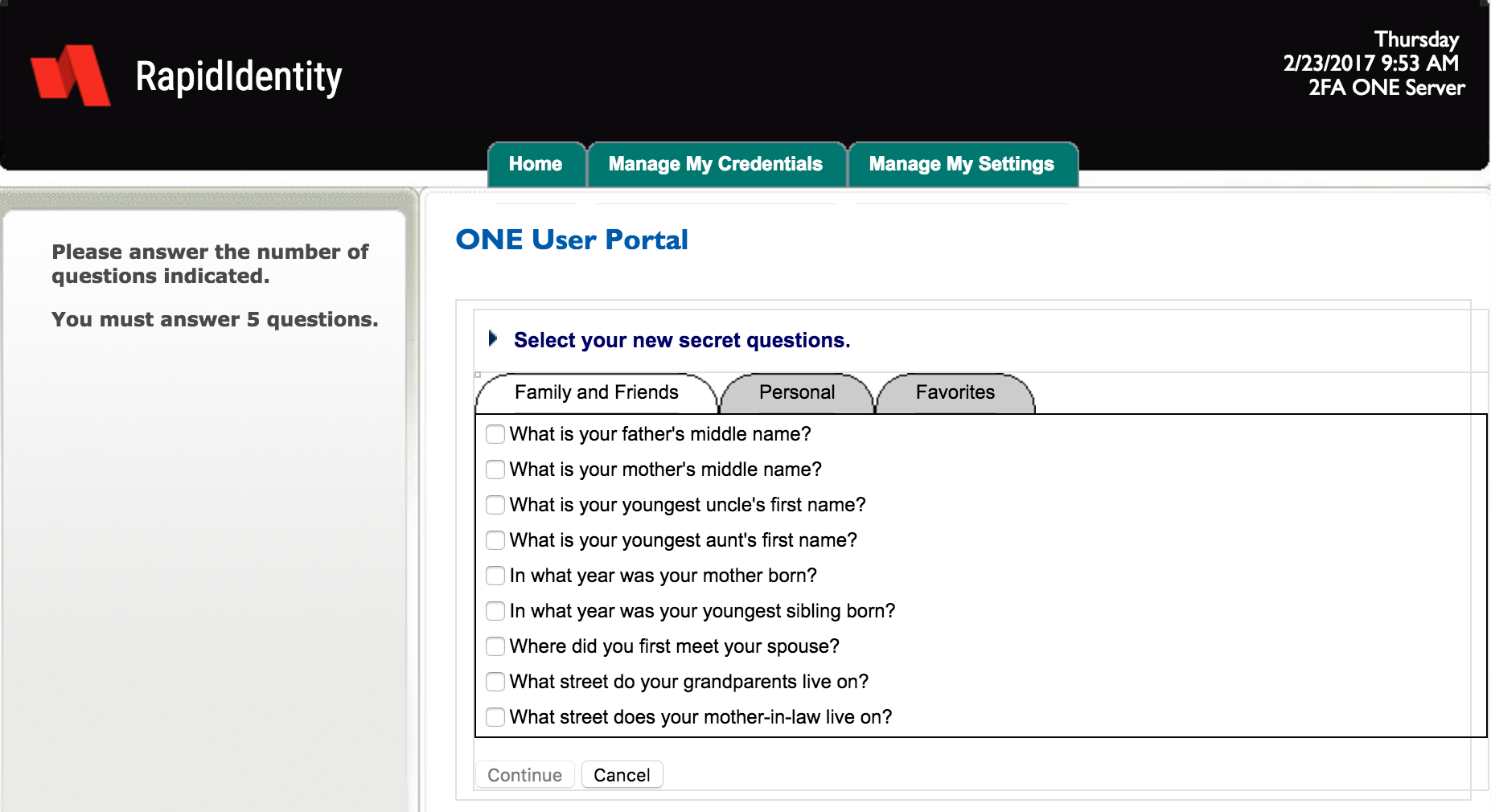 After selecting the required number of questions, click Continue.
Answer each question and click Finish.
Successfully completing the process directs users to additional setup options, if necessary, or if the setup is finished the option to return to the User's Portal.